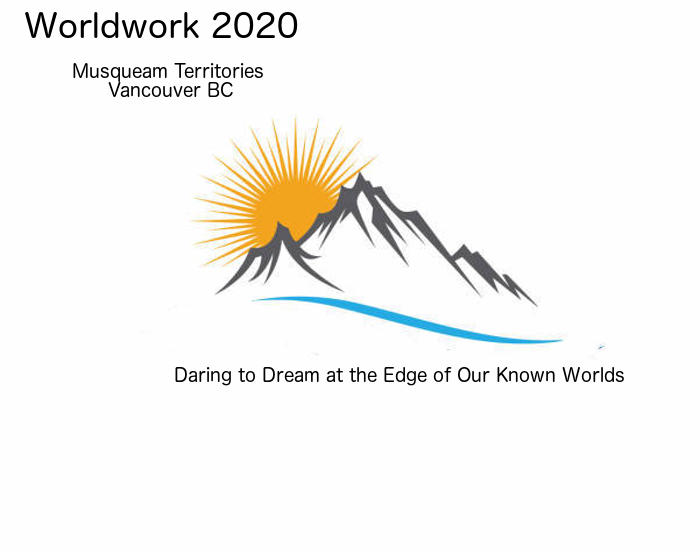 Welcome to Worldwork 2020!
We want to engage with you in bringing awareness and practical steps to  take in this critical moment for our planet. We invite you to process what most concerns you in the world, and learn new methods of addressing difficult global and social tensions.
Our vision for this year's conference is to explore the edges of our known worlds: emerging ways of relating and new awareness to address our most pressing problems. Daring to dream, to speak up, when possible, and daring to seek what we can be together. To find the depths, rigor, leadership, eldership, and collective spirit needed to meet our ongoing complex, local and global opportunities.
Worldwork is people coming together, bringing diverse perspectives and experiences, digging into roles both known and unknown, addressing power dynamics, and at least temporarily, embodying issues to deepen a sense of community. Worldwork includes hard facts and dreaming, thoughts and feelings, me and you.
During the Worldwork conference you'll have the opportunity to engage in different settings: Individual, Inner, Relationship, Small and Large Group. This can include investigation of Cultural, Social, Environmental, Political, and Economic realms.
Worldwork is based on Deep Democracy, the idea and practice that all people, points of view, feelings, parts, and levels of reality are important to work on when seeking sustainable change. Worldwork, beginning in 1991, is an international conference drawing people from many countries, walks of life, conditions, and purposes. For some, Worldwork represents hope in hopeless conditions, an approach to dealing with intractable conflict, a way to have a voice in the world, a place to connect with others facing local and global problems, a way to enhance one's leadership or facilitator capacity, or discover a new piece of information that may unlock the puzzle of a community conflict.
Worldwork, together with other methods, addresses many issues: collective and intergenerational trauma, Indigenous rights, post-war reconciliation, climate change, racism, sexism, anti-semitism, homophobia, the refugee crisis, homelessness, and other issues that arise. Worldwork is utilized in diverse settings including nonprofit and for-profit organizations, communities, the United Nations, government agencies, and educational institutions. Founded by Amy and Arnold Mindell, originators of Process Work, Worldwork is being developed together with many international colleagues and contributors as an inclusive, evolving, and transformative approach to collective conflict, diversity issues, and community building. With any given issue, Worldwork invites all voices, thoughts and feelings, roles, and power dynamics to discover new meaning, reconciliation, awareness and connection.
In 2019 we are facing and working on a world influenced by climate change, war, mass displacement, globalization, #MeToo and the growing awareness of the pervasiveness of sexual assault and harassment, economic uncertainties, questions of national identities and borders, the rise of fascism and extreme nationalism, the threat of nuclear arms escalation, and deep questions about our viability as a species and planet.
As human beings, we are also making progress in many areas: listening to silenced voices, improving women's rights, recognition of Indigenous law and culture, greater inclusion of intersectional identities, decreases in extreme poverty, increased social awareness and activism.
At Worldwork 2020 in Vancouver, Canada we look forward to connecting with you, learning together, and Exploring the Edges of Our Known Worlds in order to co-create a better place for us all!

Partners
Page is under construction. Please check back after March 20, 2019