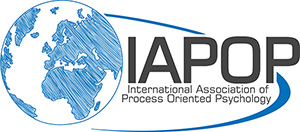 Welcome to the website of the Worldwork Seminars organized by the International Association of Process Oriented Psychology (IAPOP).
Here you will find information on the upcoming Worldwork seminar and the previous Worldwork seminars, as well as information and resources on Worldwork as an application of process oriented psychology, also known as processwork.
We thank Mikołaj Czyż, Boris Sopko and Lily Vassiliou for the photographs.
​The next Worldwork seminar will be organised in Vancouver, B.C, Canada from May 23-28, 2020.
Look back for details on registering at the end of January 2019.
W​orldwork 2017 Greece ​was a time of deep and meaningful encounters with one another and ourselves, for those of us who participated in this experiential training seminar. 536 people from 50 countries gathered in Porto Heli, Peloponesse, Greece, and worked on social, economic, environmental and political issues using group process, inner work and relationship skills. Look back in the fall for an archive from the seminar.