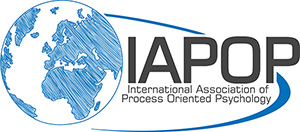 Welcome to the website of the Worldwork Seminars organized by the International Association of Process Oriented Psychology (IAPOP).
Here you will find information on the upcoming Worldwork seminar and the previous Worldwork seminars, as well as information and resources on Worldwork as an application of process oriented psychology, also known as processwork.
We thank Mikołaj Czyż, Boris Sopko and Lily Vassiliou for the photographs.
Worldwork 2017 Registration is CLOSED. The seminar has reached full capacity.
If you want to get on a waiting list in case of cancellations please email ww2017greece@gmail.com
Registration for
Deep Democracy's RELATIVITY and SHAMANISM for Inner and World Conflict
with Drs Amy and Arny Mindell April 20 – 21, 2017
will close on Friday April 7, 2017